A WARNING: BECAUSE OF THE ALIGNMENT OF SATURN TO THE EARTH,
THE RINGS WILL NOT BE VISIBLE FOR MOST OF 2024 AND 2025,
SO BOOK NOW FOR BETWEEN NOW AND MID DECEMBER.
Saturn is the sixth planet
from the Sun in our solar
system and is known for its
striking ring system.
Size & Appearance

Saturn is the second-largest planet in our solar system, after Jupiter.
It is roughly 9.5 times the diameter of Earth.
Saturn is easily recognisable due to its prominent ring system, which gives it a distinct and beautiful appearance.
Its average distance from the Sun is 1,500,000,000 kms.
Composition

Saturn is a gas giant composed mostly of hydrogen and helium, similar to Jupiter.
It has a relatively small rocky core at its centre, surrounded by dense layers of metallic hydrogen.
The outermost layer consists of molecular hydrogen and traces of other elements.
Moons

Saturn has an extensive moon system, with over 145 known moons to date.
The largest moon, Titan, is the second-largest moon in the solar system and has a dense atmosphere.
Other notable moons include Enceladus, which has intriguing geysers of water vapour erupting from its surface, and Iapetus, known for its distinct two-toned appearance.
Atmosphere

Saturn's atmosphere is characterised by bands of clouds and powerful storms.
It features strong winds, with the fastest reaching speeds of over 1,800 kilometres per hour.
The planet's atmosphere also exhibits a hexagonal jet stream pattern at is north pole, known as Saturn's hexagon.
Exploration

Saturn has been the subject of several space missions The Cassini-Huygens mission, a joint endeavour by NASA, ESA and the Italian Space Agency, spent over a decade studying Saturn, its rings and moons before concluding in 2017.

The mission provided valuable insights into the planet's atmosphere, ring dynamics, and moon exploration.

Saturn's distinctive features, including its mesmerizing rings and diverse moon systems, make it a captivating and scientifically intriguing planet in our solar system.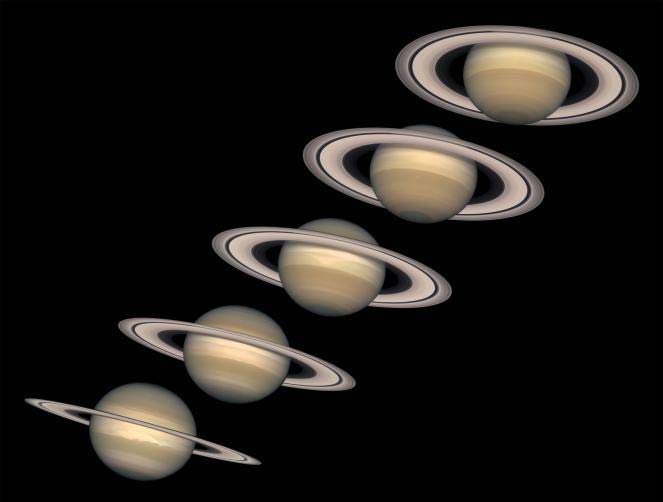 Saturn's rings are one of the most iconic features of the planet and are among the most recognisable structures in our solar system. They consist of countless individual ringlets made up of chunks of ice and rock, ranging in size from tiny grains to large boulders. These rings orbit around Saturn and are held in place by the planet's gravity.
For any questions about our Gold Stars Sunset Dinner, Corporate or Private tours, please get in touch by email to hello@jugglehouse.com.au
Mobile: 0488697308
(please leave a message if we can't take your call immediately)

Assisted by a nature-based tourism small grant from the Department for Environment and Water.