The initial call came from Bridgeport Hotel.
    Kelly, we have put your business forward to Phil Hoffman Travel to help host 200 people for a very important conference in the State.
In these moments, you try not to squeal aloud with delight down the blower.
The annual Foodland Conference for staff, store owners and suppliers has been held overseas many times. Covid grounded them, like so many, acting as an enabler to explore the beauty of our own backyard.  To inject much needed funds into the economy of their mighty South Aussies.
It was on again, off again, several times.
Covid density restrictions were lifted and we had the green light in February.
In a normal world, this would never be enough time, but it was foot on the pedal -  flat out.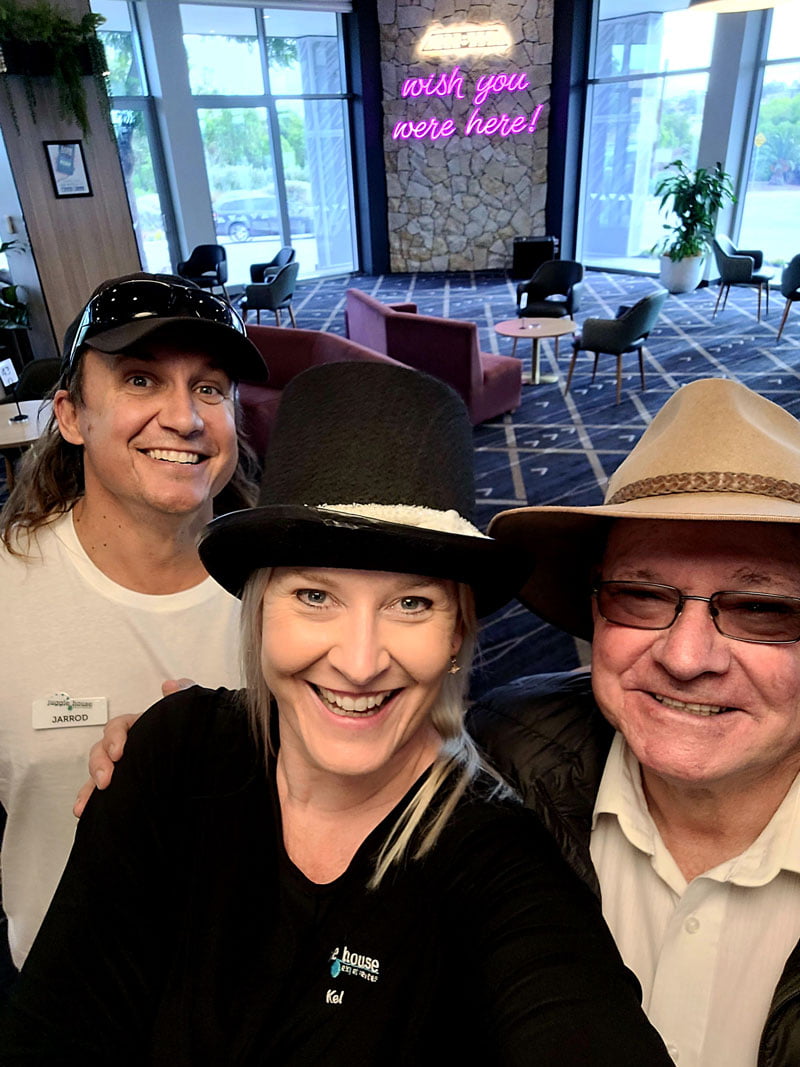 Phil Hoffman Travel are professionals in this field.  They know how to roll with the punches. But no one could have prepared us for the escalating Covid numbers and daily changes in organising this event.  Behind the scenes, it wasn't pretty, but we got there in the end!
The amazing new Bridgeport Hotel was the main base for accommodation.
There were events at Monarto Safari Park, The Rowing Club, Rydges The Bend Motorsport Park, Lot 100, SA Skydiving and local golf.  So many suppliers benefited from resourcing these events.
Delegates day visit activities organised by Juggle House Experiences on Sunday 3 + Monday 4 April were:
Murray River Highlights, Hills Gin & Chocolate, Hills Beer & Bites, Jurlique VIP Farm Tour & Day Spa, The Bend Gold Class Experience and Water Activities.
Juggle House Experiences is incomplete without our suppliers and partners.
Just look at this huge list of businesses and hosts who stood beside us to pull this off....
It's the true definition of the word EPIC!
Transport: Big Bend by Night, Beyond the Vine, MBusCo, Kluske Contracting and Link SA
6 incredible SA Tour Hosts: Geoff, Janet, Jarrod, Marty, Michelle, & Tash
Food suppliers: Mayfair Hotel Mayflower Restaurant and David's Catering For You.
Thankyou, thankyou, thankyou!
Proud – and relieved!
Kel x