custom wine glasses for sale
---
We may not be on the road, but we're here to help with your iso needs! {and to keep our branding wheels turning}
We have wrestled these glasses from handbags, and sold some on our tours too.

one  - $25.00
pair  - $45.00
four  - $90.00
six  - $130.00
twelve  - $200.00
* plus postage and handling
* Juggling balls sold separately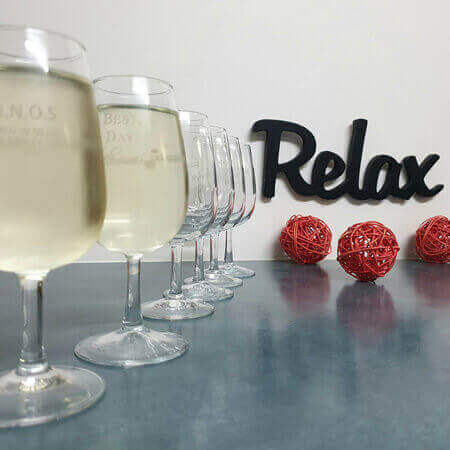 Choice of sayings (also with Juggle House Experiences logo):
Wine me up + turn me on!
I drink & I know things
I'm done adulting for the day
Wine is the answer, what was the question?
Not slurring my words, speaking in cursive
Best. Day. Ever.
Why limit happy to an hour?
Wine a little, laugh a lot
May your glass always be half full
Jingle juice
WINOS (women in need of sanity)
Wine, it's not good to keep things bottled up
The 215ml 'Wine Taster' is specifically designed with rounded bowls and narrow sides to allow the wine to be swirled easily without any spillage. The rim helps contain all the delightful aromas and enhances the appreciation.
Shout out to our SA friends at The Engraving Crew. Finding engraving solutions for helping our unique creations come to life!